 "I might have been given a bad break, but I've got an awful lot to live for"
– Lou Gehrig, Amyotrophic Lateral Sclerosis Neurological physiotherapy is a specialist area of physiotherapy. We assess and treat clients with a variety of neurological impairments that result in abnormal movements, weakness or functional loss. We aim to maximise your potential and improve your quality of life through restorative interventions and teaching you compensatory techniques where required.
Neurological conditions present themselves in a variety of different ways and it requires specialist assessments to tease out the details and provide you an optimal rehabilitation programme. Because your condition is specific to you so is our assessment and treatment plan.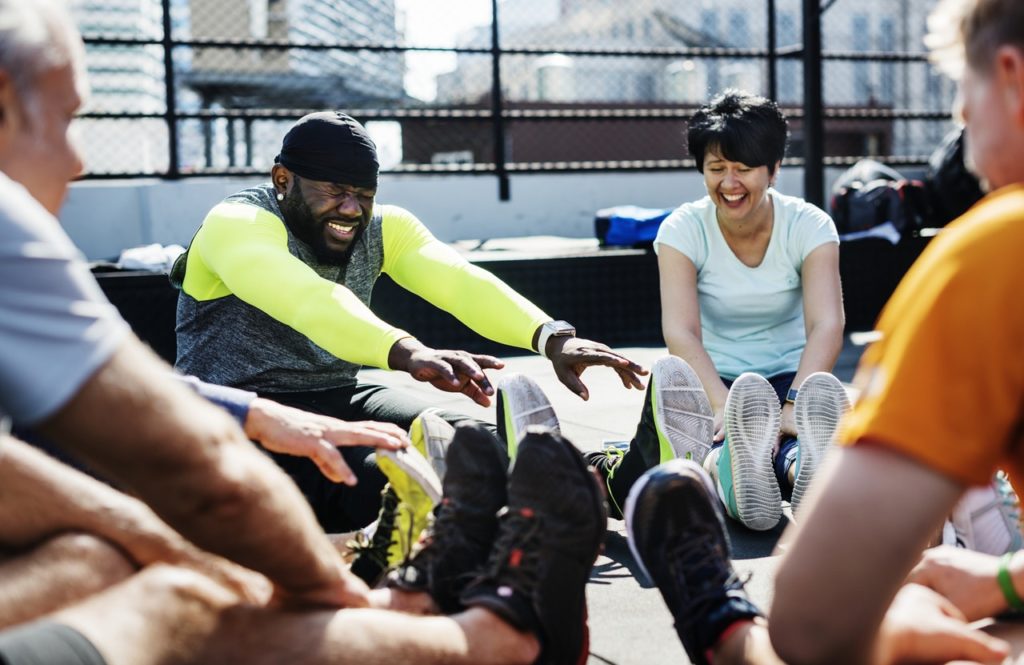 Often with the support of your peers exercise can seem like a much less daunting task. Group classes are often more financially appealing too, allowing for a longer term commitment. Worried you won't be able to keep up? Don't worry we can tailor every class to each individual. 
We are currently developing our exercise classes across Dorset. Want one near you? Use the contact us page to express an interest. 
Our series allows for condition specific education so you can better understand and manage your health. Greater understanding and knowledge can help you inflict positive changes to your lifestyle.
We also offer education series on more general topics such as the benefits of exercise and pain as well as having guest speakers on topics such as nutrition. 
Want to learn more about a specific topic? Drop us a line and we'll see what we can do.
We use a variety of treatment techniques
Depending upon your treatment needs and goals we have a variety of techniques at our disposal. The list here is not exhaustive and if you wish to know more please ask your therapist.
At Dorset Neuro Rehabilitation we are keen to broaden our horizons in order to offer our clients holistic, all encompassing therapy.  We are fortunate to have affiliated colleagues with neurological specialisms in both Occupational Therapy and Speech and Language Therapy. The Speech Therapist's are experts in both communication and swallowing disorders and there is a specialist interest in Neuropsychology within the discipline. If this is an area you wish to learn more about please use the contact us page and we will happily discuss this further.
Physiotherapy
Clinic Appointments
Our clinic is located within the Move Clinic in Poundbury, Dorchester. Appointments are 45 minutes in duration.
You can read more about our clinic by clicking here.
We aim to cover Dorset but occasionally reach out to bordering counties. If you live outside of a 15 mile radius from our clinic location a home visit may incur a travel charge but we will discuss this with you. Appointments are normally between 45 – 60 minutes in duration.
Physiotherapy
Virtual Appointments
We are delighted to be able to offer virtual appointments now. These are great for a "check in" appointment or as a pre-assessment. Appointments vary in duration but allow up to 1 hour.
Speech and Language Therapy
Home Visits
Due to the nature of Speech and Language Therapy visits they can exceed 1 hour and as such are charged at an hourly rate. SALT is currently only provided as a home visit. Please contact us should you wish for a clinic appointment.
Occupational Therapy
Home Visits
Due to the nature of Occupational Therapy visits they can exceed a 1 hour and as such are charged at an hourly rate. Occupational Therapy is currently only provided as a home visit. Please contact us should you wish for a clinic appointment.