We asked you what questions you would like to ask our neurological physiotherapist.
Hi everyone – Ian here from Dorset Neuro Rehab. We recently asked you to ask us! We always say there are no such things as a daft question and you have proved that to us. Firstly, thank you for all your questions that have been sent in. I have read each and every one of your questions and there are some recurring themes. So what we have done is compile these questions and themes and created 10 questions and answers.
All neurological conditions come with an abundance of questions. There is often a large amount of uncertainty surrounding a new diagnosis as well as new questions arising for people who have been diagnosed for a long time.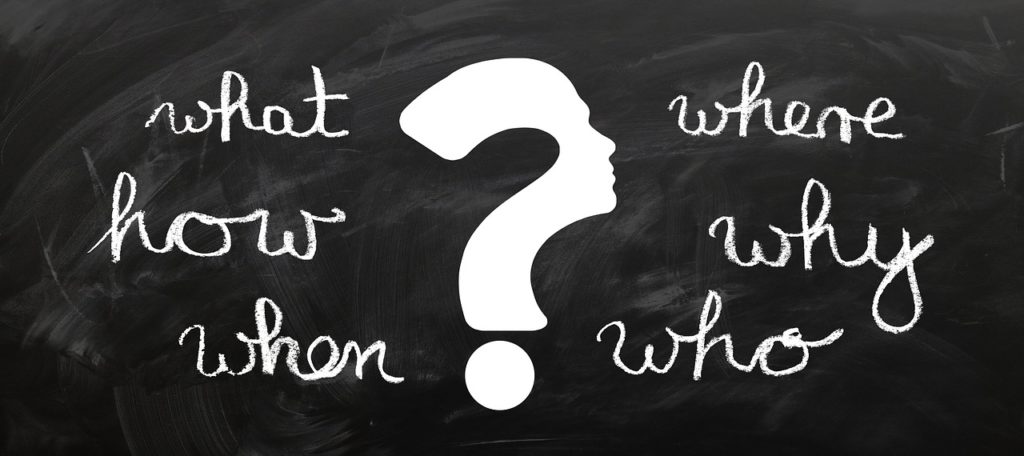 "There is no such thing as a daft question."
Question 1: Do you treat people in their own homes?
Yes! A nice easy one to start with. The majority of work I do currently is in people's own homes. I generally start with a free telephone call where we discuss what you want help with. This may be for you or for a family member. From here I arrange a time where I can come and see you to complete an initial assessment and make a plan to move forward. Everyone is different so it's always good to chat on the first appointment about expectations and how best to deliver your therapy. This can definitely be done at home, it's amazing how creative we can be! Depending on your goals we can also work in the community. Previously I have provided therapy in peoples locals gyms and in the community. We have created sessions for tennis players and keen walkers which are meaningful to them. The possibilities are endless! Due to the current pandemic if you prefer your therapy to be delivered virtually via a video call this is also an option and I will discuss this with you before we make an initial appointment. 
Question 2: How is a neurological physiotherapist different than a physiotherapist?
This is a really important question. To be a physiotherapist or a physical therapist you have to have completed a degree in Physiotherapy. Following this your career path is very much up to you as a therapist. For me I specialised in neurology and have spent numerous years developing my physiotherapy skills working with patients with neurological conditions. Treating a neurological condition is very different to treating a musculoskeletal injury or sports injury and likewise very different to treating a respiratory or acute medical condition. As physiotherapists we all have a good grounding in human anatomy and physiology but we specialise through training and experience within a certain area. As I progressed through my career I have developed as a physiotherapist to assess and treat people with neurological conditions. This means that the types of therapy I implement are designed to have an effect upon the neurological system of our bodies. 
Question 3: What area of Dorset do you cover?
Some of the questions received were a little more specific than this i.e. "do you cover Bridport?" and "Would you visit me in Blandford?". Simply put I aim to cover the whole of Dorset. I am based in Dorchester but will endeavour to treat you wherever you are based.
Question 4: What conditions do you treat?
Like the above question we received questions related to very specific questions i.e. "I have a friend with Parkinson's Disease…" and "A family member has been diagnosed with FND…". If you have a neurological condition I will happily discuss it with you and discuss what we can offer you. There are a lot of neurological conditions out there, some extremely rare and some quite common. I treat a lot of people with Stroke, Multiple Sclerosis, Parkinson's Disease, Functional Neurological Disease, Spinal Cord Injuries and Cauda Equina to name a few. I also treat people with much lesser known diseases. The important thing to remember here is that I treat the person and not the diagnosis. The diagnosis is important and underpins a lot of what I do. However, I could see two people with the same type of stroke in the same area of the brain and they may well present differently and would certainly respond to different types of therapy in different ways. The skills I have developed as a therapist over the years are transferable from one condition to another. There are some adjustments I have to make in terms of goal setting, intensity and type of therapy dependent upon the diagnosis but it's always worth chatting to us to see what exactly we offer.
Question 5: I struggle with fatigue can physiotherapy help?
One of the main complaints people have with neurological conditions is fatigue, tiredness and exhaustion. Fatigue is not as simple as being tired so sleep more. It is multifactorial, has physiological and psychological components and presents differently in people with neurological conditions than those without. Additionally, it does vary in presentation between conditions. Physiotherapy can certainly help you manage your fatigue and also help you develop greater tolerance to physical exertion. It is important to discuss your fatigue, how you manage it and how I can help you develop strategies so that you control your fatigue opposed to your fatigue controlling you. Exercise to promote greater physical fitness and endurance is also helpful in building greater tolerance to physical exertion and thus not experiencing such overwhelming fatigue. Education is also really important here, understanding what exacerbates fatigue and the different types of fatigue is really beneficial in managing your condition.
"Asking the right questions takes as much skill as giving the right answers"
Question 6: Do you treat children?
This is not a straight forward yes / no question. I am not a paediatric physiotherapist and as such this would need to be on a case by case basis. Depending on the age of the child and the condition I may be able to offer some input. I would suggest calling us to discuss the case and if I cannot help I can make suggestions as to where may be able to help dependent upon the condition.
Question 7: How often will you treat me?
Our primary objective is to get you doing the activities you want to be doing. This is different for each individual. This may mean offering a more intensive programme would be of benefit and as such I would discuss how frequently I could come and see you. If you are someone that requires more of a maintenance type programme or slow stream rehabilitation I can tailor an approach to this. I have the luxury of being able to be relatively flexible in my approach so if you want to try an intensive programme and then move to a more periodic one I can do this. Our rehabilitation is all about you, what works best for you and what is going to provide the best results.
Question 8: With the current pandemic is it safe for you to come visit me?
I follow all the current guidelines as set out by the Government, Public Health England and our governing body the Chartered Society of Physiotherapists. There is a policy in place at Dorset Neuro Rehab to follow ensuring any risk is minimalised. Likewise I offer virtual consultations so if you have any concerns and would prefer to do this that would be absolutely fine and is always worth discussing. If I can meet your needs virtually then I will do so.
Question 9: I've just been discharged from hospital when can you see me?
I will always do my best to try and get an appointment for you as soon as possible. I do keep some emergency appointments open so that I can complete a new initial assessment relatively quickly and likewise if you have the flexibility I can offer evening or weekend visits. The best thing to do is give me a call and I will do my best to offer an appointment that is convenient to you.
Question 10: I'm seeing a chiropractor / osteopath would you see me as well?
Yes. As long as both clinicians are happy for the other to work with you and are working towards the same goals there is no reason why we cannot work alongside each other. Each profession has their own set of skills and would hopefully compliment each other. If you or another clinician are uncertain then please do give me a call and if you are happy for me to speak with your other healthcare provider I can do this too. At the end of the day you are the most important part of what I do and you achieving a positive outcome is the goal we are all striving for.
Thank you all so much for you questions and for reading my answers. This is not a comprehensive guide but hopefully gives you some answers to some of the questions you may have. The most important thing to take from this is that if you have a question, please do ask us. We are on a lot of platforms and contacting us has never been easier. You can call us, email us or message us in various ways. From there we can chat about how our services can benefit you and how we are going to get you back to being you again! Thanks for reading and I look forward to chatting soon. Take care during these turbulent times.